Dear valued Partners, Colleagues and Super Parents,
2022 was truly a year of beginning for many businesses after the pandemic. For Raise, it's the year of starting up a new meaningful solution for a big community of parents and parents-to-be. 
The Launch
Raise started off the year with our Beta Launch in February 2022, then the Official Launch in May 2022. 
Now, everyone can easily and freely download Raise app version 2.0.2 from App Store and Google Play. 
The Users
Until now, we got nearly 10,000 users from 38 countries, with 90% from Vietnam – our homeland.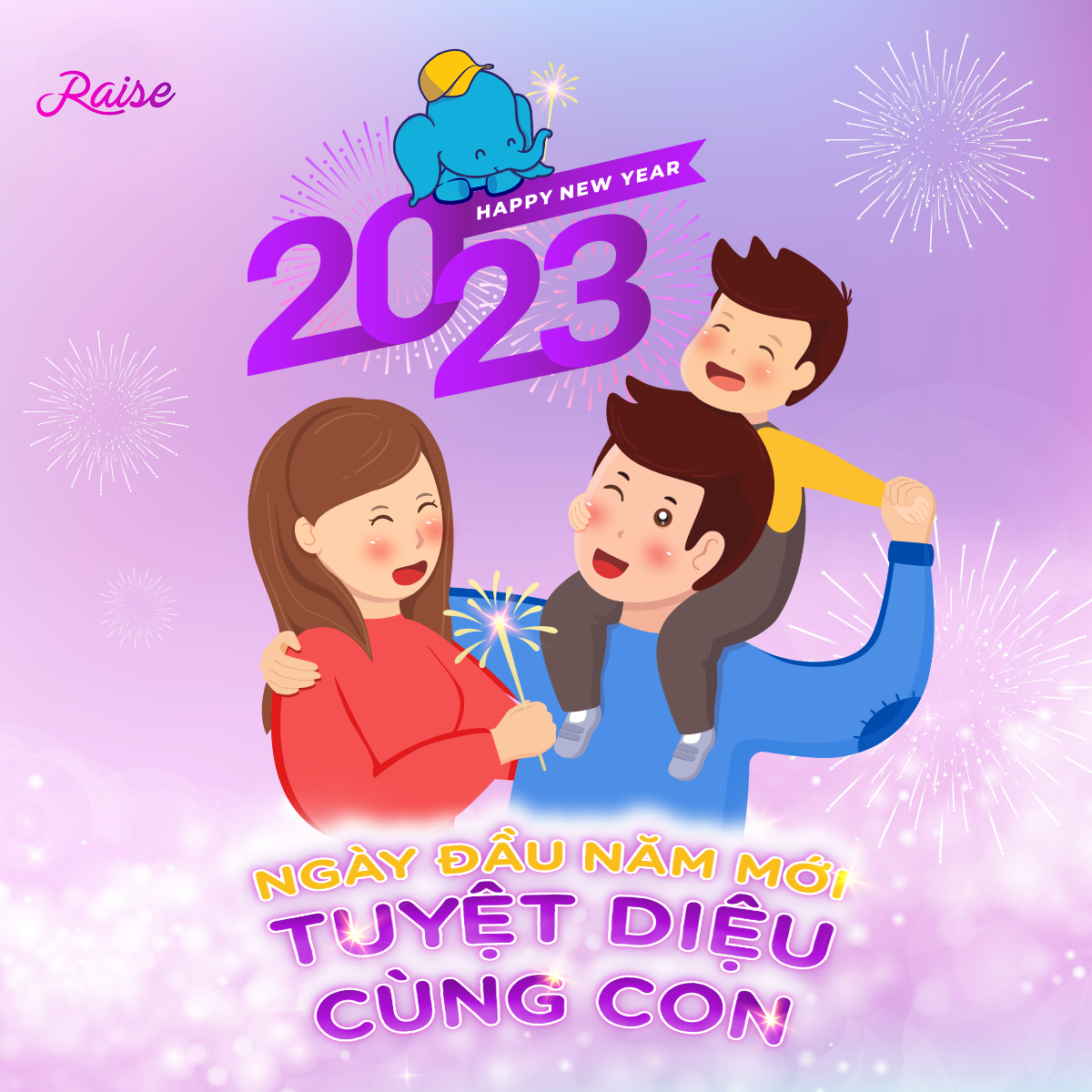 The Partners
+100 kindergarten and primary schools reached, including names as Maple Bear, Hanoi Montessori, Montessori IQ,… 
+10 partners and organizations engaged, including brands as Signify, Vinatoy, Flamingo, Pacific Group,… 
The Awards
Our app was nominated as the outstanding Edtech Startup of the Year by: 
The Commitment
With the mission to improve life quality of millions of parents in Vietnam and across the globe, our team are giving our best intelligence, experience and effort to bring a better and better Virtual Assistant for Parents. 
The Best Wishes
Raise wish You a Happy New Year 2023. 
We wish you good health and another beautiful journey with Raise. 
Thank you for being a part of our amazing year – 2022. 
Thank you for your love, commitment, together with Raise in developing a strong parenting community, ready to develop healthy – confident – happy children, for brighter future and generations. 
Best regards, 
Haley Phan | CEO, Founder 
Raise – Virtual Assistant for Parents