Raise is a smart mobile application developed by leading and experienced experts in the fields of education and information technology.
Raise understands the needs of parents in modern society and wishes to create a healthy, creative community which is ready to develop healthy, confident, happy children and brighter futures for the next generations.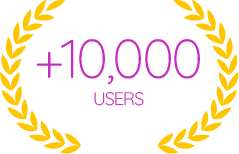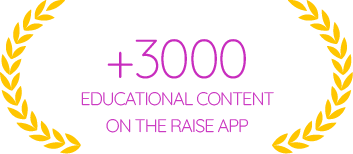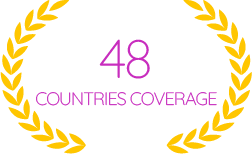 Name Meaning of 

Raise
Raise /reɪz /
Raise is a beautiful transitive verb which represents parenting support and child development perfectly.
Regarding Cambridge, Raise means to cause something to increase or become bigger, better, higher and/ or to take care of a person, or an animal or plant, until they are completely grown.
Mascot of 

Raise
Blue Elephant Assistant
In the animal world, Elephant is known as one of the 10 best parents. Elephants are always considered as united, dedicated, patient and wise parents in nurturing, protecting and encouraging their children. Elephants are also known for their excellent memory and concentration.
The term "elephant parent" is also often used to describe parents who are thoughtful and considerate in their children's feelings, protect and connect with their children's emotions, so the relationship between them "elephant parents" and children are very close
Using the image of Blue Elephant Assistant, Raise aims to become an assistant with solidarity, dedication, patience, wisdom, thoughtfulness and gentle.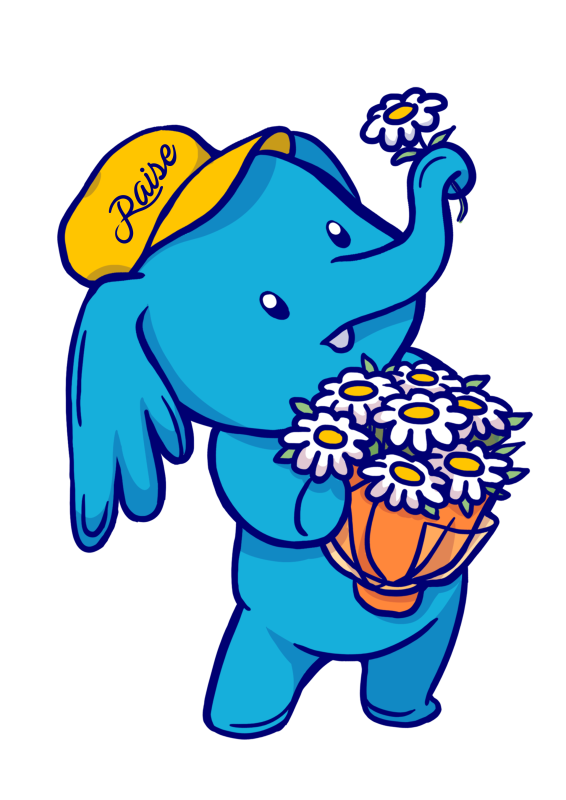 Logo of 

Raise
Raise's logo is Raise letter, stylized in a modern calligraphy style, showing elegant, delicate, calming and creative.
Letter R is formed as infinity (∞) symbol, a loop with no end which is widely used in many cultures around the world. This symbol also has the meaning of rebirth as in Eastern cultures or Buddhism. For Raise, this symbol express meaning without limits, without stopping at the love, responsibility and commitment of parents for their children.
The circles surrounding outside Raise letter carry the same meaning as the infinity symbol, also representing the circle of life, warmth and light (sun and moon). The 3 circle that interfere with each other also represent the connection and binding in a family.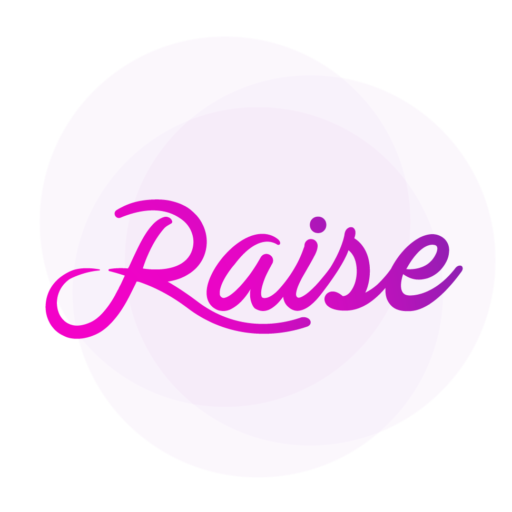 Raise
 lastest version
Raise – Virtual Assistant for Parents version 3.0 has been released with new updates:
Raise "Play" – the "Wikihow" for Parents, provides +3000 engaging, free and daily updated content for children aged 0-10
Raise "Explore" – attractive Education & Entertainment contents with utilities: reading newspapers, listening to podcasts, watching comics
Raise "Gather" – to help family store and share all important information about children
The application is free for all users to download on 02 mobile platforms: Android and IoS